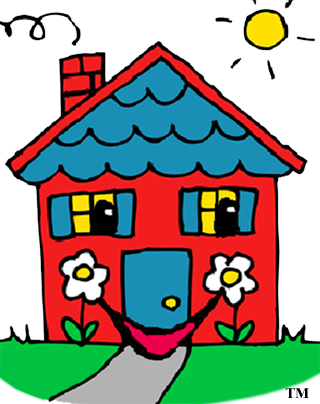 Clean Affordable Housing
Here at Main Rentals, we believe in putting people first. Our mission is clear: provide excellent customer service that meets or exceeds each individual's housing needs by providing quality studio, apartment, house and duplex rentals at affordable rates in Miles City.
We offer many Miles City locations, with multiple housing types including studios, apartments, houses and duplexes. Maybe you're looking for a place for yourself or for single family living. We have studios, apartments, houses and duplexes – from 1-3 bedrooms! We offer several styles of studios, apartments, duplexes and houses in Miles City to meet the varied lifestyles of today's busy individuals and families.
Part of our "putting people first" approach to rental property management includes making sure that we rent you the perfect studio, apartment, duplex or house! When you rent a unit from us in Miles City, you can be assured that it suits all your needs – and the needs of your family or roommate, when applicable. We take pride in renting you a Miles City studio, apartment, duplex or house that is not only priced right for your budget, but has the amenities you need for your lifestyle. We also ensure that the location of your rental unit will suit your needs. We have units near great schools and within easy walking distance of shopping, parks and more!
If you're like most people these days, you're busy and your time is limited. That is why here at Main Rentals, we make sure that maintenance of your rented studio, apartment, duplex or house is is a top priority. We keep all of our Miles City rental units in tip-top condition, but if something does go wrong, or something does break, we're there to get it fixed quickly! Our maintenance of your home is included in your rent. Making sure that your Miles City studio, apartment, duplex or house stays in good order is part of our commitment to you. The individuals and families that rent from us in Miles City "love their landlord." You will too!
Whether you're relocating or moving to Miles City, or you are simply looking for a better place to rent in Miles City, contact us at 406-234-5392, or visit our Contact Page for other ways to get in touch. We look forward to meeting you, getting to know you, and assisting you with all your rental housing needs. We have dozens of units, some of which are available, or will soon become available to rent. Chances are, one of our units will meet your needs. It could be a studio, apartment, duplex or house that is closer to where you work, or closer to a school you like – or nearer to medical services, entertainment or shopping. It might be that your new rent is lower, and your new rental unit is bigger, or cleaner or has better parking. Whatever we can do to rent you that 'just right' studio, apartment, duplex or house in Miles City – that's what we'll do!
Don't wait to make the new living arrangements you really want – get in touch with us TODAY!